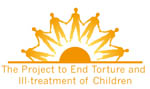 From 2011-13, UNICEF, within its 3-year EU-funded juvenile justice program called "Reaching Critical Mass: Consolidation of Juvenile Justice Systems Reforms against Torture and other Forms of Ill-Treatment of Children in Former Soviet Countries", partnered with PH International to provide interim funding support for Community Justice Centers (CJCs) in Armenia. Eleven CJCs, created and maintained by local Armenian groups with support from PH International, were created as part of the ZANG legal socialization program.
Yerevan (capital area)
Vanadzor (Lori region)
Alaverdi (Lori region)
Gyumri (Shirak region)
Ijevan (Tavush region)
Chambarak (Gegharkunik region)
Talin (Aragatsotn region)
Kapan (Syuniq region)
Echmiadzin (Armavir region)
Metsamor (Armavir region)
Artashat (Ararat region)
These centers pursue programming that is deeply rooted in alternative justice theory. While most approaches to juvenile justice focus on punishing or treating delinquent youth, this theory emphasizes restorative justice and seeks to involve the entire community in rehabilitating offenders and holding them accountable for their behavior. By bringing together victims, offenders, families, and other key stakeholders in a variety of settings, restorative justice helps offenders understand the implications of their actions and provides an opportunity for them to establish a positive reconnection to the community. The CJC specialists (usually a psychologist, a person with formal education training background, and a social worker), law enforcement officers and community members operating the CJCs constitute a Restorative Board which develops rehabilitation plans for delinquency cases referred to the centers by the community and law enforcement officers on local level partnering with the ZANG Legal Socialization Program. The CJCs have proven to be a successful and constructive strategy for combating and correcting juvenile delinquency already identified and reported on a community or police level. They have been at the center of many local and international reports and have always received positive acclaim.